We HELP TO TURN YOUR UNSOLD INTO GOLD

GETS Trading provides the technical sophistication and practical knowledge
on how to tranform your unsold capacity and products into new income
More Sales
We all know the key to business success lies in dditional sales, reduced outgoings and securing long term relationships with your customers.
Our Marketplace is not open to all your competitors, but can be attractive to your potential new customers.
Cash-Flow
Imagine a situation where every time you spend a pound on a business purchase you are guaranteed a pound back in new business!
That's exactly how hundreds of thousands of businesses already trade billions of pounds worth of products and services whilst preserving their cash.
More Profits
Discover the secrets on how to make your company more profitable by using what you have to buy what you need.
You will be amazed at how much cash will be left in your bank account when you work with our Exchange and do business with our members.
Interest FREE
As a member you have an opportunity to access a interest-free credit line.
As a member you can purchase goods or services you need in advance and make your repayments at a later date - not in cash - but by making sales.
THE GREAT UNSOLD STORY
Unsold or unproductive assets are known as "dead capital"
and there is an estimated $12-15 Trillion dollars of it world-wide.
In today's unprecedented economic climate, it's rare for a company to have too much business. In fact, most companies have unsold stock or spare capacity. There are always items a business needs to buy, however, disappointing sales can mean a shortage of cash - that's where exchanging goods or services through our marketplace can be most valuable.
We help to transform "Dead Capital" into New Income.

Using a our Exchange not only allows your business to save cash, it allows your business to increase sales and helps you get goods or services you genuinely need quickly and efficiently - it is the key to an efficient, smooth-running business.
Exchanging Unsold appointment time, empty hotel rooms, unsold venue tickets, unfilled advertising space, rapidly depreciating stock, end-of-line items or oversupplied products all represent lost revenue which will never be recovered.
MORE SALES

Gaining Incremental Sales
Our Exchange increases sales in a number of ways.
Member companies benefit from being offered additional business from new customers within our marketplace.
Our trading team and networked information systems offer member companies increased exposure to a wider customer base.
Member companies may elect to use our marketplace instead of using first-line sales people to market special, redundant or unsuccessful lines in order to maximise sales of their new or existing services and products.
A New Second Line Sales Team

We become your second line sales team, redistributing your products and services through our Global Trade Network without interfering with your existing cash business. Sales initially conducted through our marketplace generally lead to long term business links and we are there to support and nurture these relationships.
Our best tip to encourage members to use the system is "Don't think about what you can sell - think about what you can buy.
It's a Simple Process
1. You invoice as if the transaction were cash. VAT is payable as if the transaction were cash.
2. Providing that you abide by the rules, you are guaranteed payment.
3. You receive the value of your transaction in Trade Credits and account for the sale as if it were cash.
How We Improve Your Cash Flow
There are two main ways to increase cash flow - more sales and reduced cash outlay, we do both!
We allow you to pay for what you need with what you have - this enables you to preserve working capital for other needs.
When you use our Exchange instead of cash to purchase needed products and services - you reduce your cash outlay by paying for them with revenue generated by new sales.
When you purchase something using trade credits, it will be paid for with new sales . . . sales that probably would not have happened without our Exchange.
Wholesale Buying Power
With trade credits, the real cost of the goods or services you purchase is actually the wholesale cost of your goods sold which naturally gives you a discount.
Making sales with built-in profits makes the cost of your purchases more economical. When you join our Exchange, you open the door to a new way of handling everyday business and personal expenses.


Trade Your Way out of Trouble

A business with a strong, stock-based balance sheet but with weak cash-flow can trade its way out of trouble.
Your company can achieve close to the full market value of your excess stock or gain real benefit from your downtime by generating extra sales, acquiring items your business needs and preserving cash.
Making purchases through our Exchange enables companies to convert previously dead capital or unsold capacity into expense items, relieving the pressure on cash flow.
MORE PROFITS
So Could You do With More Profit?
The answer is almost certainly 'Yes' - and do you always have enough cash to do everything you want to do in business? The answer is almost certainly 'No'.
Our Exchange can offer you a simple, proven way to increase your profits by extending your sales and controlling your expenditure.
Will my Business Profit?
Our Exchange is not a 'quick fix' solution for every business situation.
There are however many circumstances in which it is not only a sensible method of trade, but can be the only possible way to do good business.
Our Exchange produces new business allowing you to expand your market while maintaining your cash-paying customers. It allows you to acquire products and services in exchange for your own, instead of using vital cash.
Increased Profits
The key to increased profit lies in additional sales, reduced outgoings and securing long term relationships with your customers. In an increasingly aggressive business environment you will become more competitive through joining our Exchange which is not open to all your competitors, yet attractive to potential customers.

Our Purpose
The aim of our Exchange is to improve cash flow and increase profits for our members. From an accountancy perspective, it's not necessary to cut costs to save cash - we can provide a viable alternative. Tax benefits can also be maximised through allowable deductions whilst still maintaining top-line costs and conserving cash.
INTEREST FREE CREDIT
Our Exchange actively encourages trading between its members. One initiative is to facilitate interest free Credit lines with repayments being funded through sales, as a member you have an opportunity to access a interest-free credit line.
This means you can purchase goods or services you need in advance and make your repayments at a later date - not in cash - but by making sales.
No Interest*




No Fixed Term




No Annual Fee




Loan Repaid With Sales




No Set Monthly Payments




Credit at Your Wholesales Costs
*Credit lines are only available subject to membership status and terms.

OUR TECHNOLOGY



We operate and own the state-of-the-art Trading System GETS Technology and by investing in the latest technology enables us and our partners to deliver high standards, quality information in a secure environment. www.gets.cc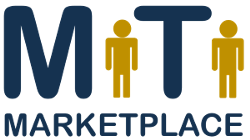 We provide the technology for many Trade Exchanges around the world including The MiTi Marketplace a global inventory clearing system www.miti.info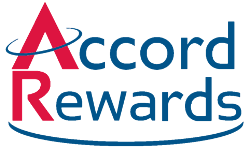 We provide the Technology that operates the Loyalty Exchange program called Accord Rewards. www.accordrewards.com

+ No fees trading allowance*
+ Over allowance fee (+VAT)*
+ Reserve fund transaction fee
+ Interest free line of credit
+ Service fee cash (+VAT)
+ Servicel fee trade (+VAT)